Welcome to the
Ohio Polio Network
Website
Home and Post-Polio Support Group Pages updated December 10, 2013
_________________________________________________________________________
June 17, 1894 First U.S. Polio Epidemic
June 17, 1916 New York City Polio Epidemic
-----------------------------------------------------------------------------------------------------------------------------------------------------------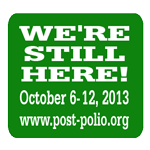 Post-Polio Health International
Help us add to Polio Place: PHI is inviting you to send "Essays" about your polio experience for consideration of our new additional site - Polio Place. See examples at polioplace.org, Living with Polio, Relationships, Essays. If you have questions,
contact director@post-polio.org.
-----------------------------------------------------------------------------------------------------------------------------------------------------------
2014 Post-Polio Health International Conference - Promoting Healthy Ideas
Dr. George Henry Koepke; 1916-2013: Toledo native a medical pioneer
Brazilian polio survivor who has lived 43 years in a hospital
60 years in an iron lung: US polio survivor worries about new global threat
Access to Medical Care For Individuals With Mobility Disabilities
Thanksgiving Memory: Mom Gives Up Dreams to Help Polio-Stricken Son to Walk
Steve Harley: How polio struck and stopped me sliding on my knees like Mick Jagger
Kindness: Polio survivor wages battle against crippling disease
Shadow of U.S. polio epidemic likely to be seen for years to come
Polio's second act: Local Rotary Club aims to increase awareness of post-polio syndrome
Post-polio awareness week educates public about symptoms
Post-polio symptoms hard to endure
Polio survivors share story and warn disease is still around
Savannah Polio survivors share experiences on World Polio Day
How a Ballerina Can Inspire Us to Eradicate Polio
Wheels For Warren In The Works
Tooling Around With Mel Warren
When a Pittsburgh filmmaker met Bill Gates
WPI explores possibility of developing robotic assistants
Man with Pine ties who found polio vaccine honored
Woman Lived in Iron Lung 61 Years
Polio strikes back. Decades after initial disease, survivors feel new effects
Salk vaccine eased polio fears
You Don't Need Feet to Dance documentary
A reminder for post-polio survivors
Information about Post-Polio Syndrome
Post-Polio Syndrome: The Australian Experience (Videos from 2005)
2013 Consumer Action Handbook (USA.Gov)
PolioToday.Org Tell Your Story
University of Pittsburgh Human Engineering Research Laboratories: Research Study Recruitment
Polio Australia: What are the late effects of polio?
Mayo Clinic: Post-Polio Syndrome
British Polio: Polio & Post Polio Syndrome (PPS)
Post-Polio Health International Post-Polio Clinics
MedStar National Rehabilitation Network Post-Polio Program
Managing Post-Polio Chapter 1 Lauro Halstead, M.D.
Tom House Presentation The healthy nervous system and the nervous system after an acute Polio illness with the after effects and the Post Polio Syndrome (PPS)(Video)
United Spinal Creates UsersFirst Mobility Map: First On-line Tool for Wheelchair Consumers
Polio Australia's April 2013 Reflections
The End Of Polio Sign the Petition
PPS Internet Resources Updated 09/15/2013
Network of Care For Seniors and People with Disabilities Ohio
Post-Polio Support Group Philosophy, Guidelines, and Resources Compiled by Joan L. Headley, Executive Director, Post-Polio Health International (2008)
*************************************************
Post Polio Support Group Meetings
December 14, 2013 Akron Post Polio Support Group
February 10, 2014 Mid-Ohio Valley Post Polio Support Group
*************************************************
Ohio Polio Network Board Meeting
Saturday, May 3, 2014

12:00 - 3:00 PM
Westerville
, OH
Public Library
Conference Room
*************************************************
*************************************************
Post-Polio Conferences and Events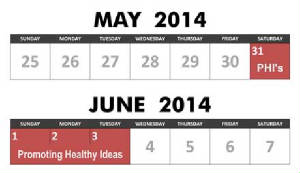 Post-Polio Health International 11th International Conference Promoting Healthy Ideas
Post-Polio Conferences Around the World Calendar at Post-Polio Health International
Post-Polio Wellness Retreat - Bay Cliff Health Camp, Big Bay Michigan September 9 - 14, 2013
Over 150 people attended the Michigan Polio Network Conference August 20, 2011
European Conference on Polio Copenhagan August 31 - September 2